Summer has officially arrived and that means 90°+ temperatures here in Atlanta, GA and at least that hot in Washington, DC. That heat plus the wonderful east coast humidity gives us plenty of reasons to stay inside and crank out some new updates for our beloved customers.
Changed Your Handbook? Tell Everyone!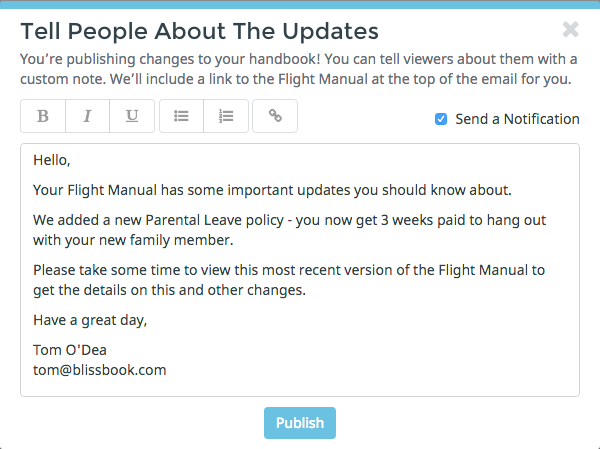 When you publish updates to your handbook, you'll now see the above modal. If you choose to send a notification, we'll email everyone with access to your handbook whatever note you enter in. And because we know you always want to look good, you can now…
Customize All Notifications
We're talking text, colors, font, who they're from, hair color. OK, we made one of those up.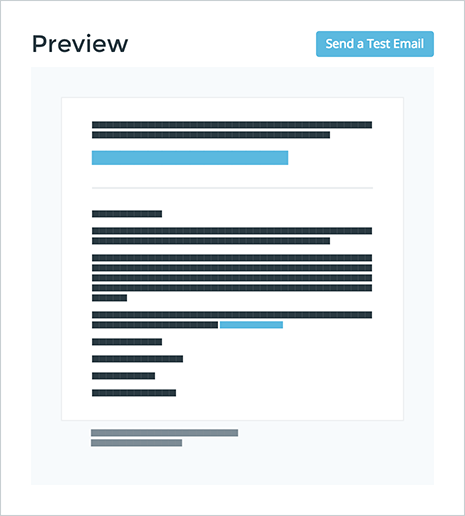 All of this can be accomplished on the new "Emails" tab within your Organization. Click your company name in the top right to find this tab.