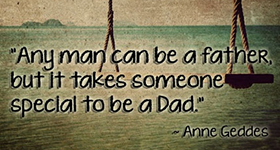 Josh, a new dad, is suing his employer, Time Warner, for discrimination because they won't give him the same 10 weeks paid leave that they give new moms and new adoptive parents (dads included). His claim is discrimination. If these other classes of people get that benefit, why not him?
What's the Law Say?
The Family Medical Leave Act requires an employer to allow 12 weeks of unpaid leave to care for a new child. If both parents work at the same company, those 12 weeks can be split any way the parents choose (but they're still capped at 12 weeks). Employers may also require employees to exhaust paid leave options first before unpaid leave kicks in. Employees can elect to do this anyway if they so desire.
There is no law that says employers must provide paid leave to employees. That makes this case purely about discrimination. Or is it?